I have had so much fun these last couple of days, going through all my paper stacks, initially to find something to make a pillow box with. Then I started looking in boxes that I'v not really explored for a long while. Once again it has fascinated me how something I bought years ago and then set aside has come full circle and is interesting once again.
That is the beauty of carrying all this stash around with me through 3 house moves. Oh yes not only do I not throw things away but I keep them even when I move home and have gone off them! There is always something new and sparkly that we find we NEED often before we have even got the last small object of desire out of its packaging. Re-visiting our treasures and re-discovering them is every bit a satisfying as getting something new!
Well my first discovery was a small stack of Basic Grey 12 x 12 paper/card. Included in it is the cherub heavy weight paper I used for this pillow box. I distinctly remember falling in love with this pad and all the associated bits and bobs. This sheet though was far to busy and pink for me! I never really know what to do with printed papers where the images are strong and commanding like this.
However this time I wanted to make a Pillow Box in a vintage/shabby chic style. This design is perfect. Card cut down to 6 x 6 and trimmed with a Memory Keepers score and punch board.
The idea of a bow with extra trailing ribbon was already clear in my mind but the rest was on wait and see mode. Well the aforementioned treasure hunt resolved that. Three little white ribbon flowers sprayed with a pink Glimmer mist have been attached diagonally across the box. Some pink tissue paper peeps out of the top of the box. Some little flat back hearts were found tucked away in a box in a bag. Just one of these was needed and a tear shaped gem.
Found among the papers were some pads by Hot off the Press. Included with a lot of these are some Glassine envelopes just waiting to be folded and used. I remember loving these when I first got them but then not wanting to use them because once they are used I cannot get more. Not a fear this time one of these little envelopes with a Sentiment from the same paper stack is the perfect embellishment for my box, and another little tear drop gem just helps tie it in.
I'd say that was a successful stash bust!
Challenges
Frilly and Funky - It's a wrap
As you like it - Favourite ways with Ribbon, For something that little bit extra adding extra "tails" adds to the romance.
The Sisterhood of Crafters - It's the thought that counts. (make the sentiment the focal point)
Creative Fingers - #191 Anything Goes (and the slow realisation that I might not have entered this challenge #191 yet!)
Now I am convinced that I saw a Shabby Chic challenge somewhere but have now got tired computer eyes. IF I find it then i'll add it to this list.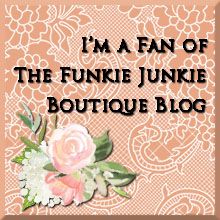 Right I'mm off to get 250 steps in. As always Stay safe, Keep well, wear that flipping mask, and HAVE FUN.