Looking at my finished card I'd say I've used pastel colours but boy are they bright!
The idea behind this came from a CAS card made a few days ago. So pleased with the result on that, I wanted to do something else with a die cut stencil. Initially my idea was to use a die cut butterfly but quickly realised that it would be difficult/near impossible to keep the die cut in place while colour blending. That and keeping the outside clean and white is an idea still to be worked on. Where there is a will there is a way so watch this space.
In the mean time this was the result of playing with the idea yesterday.
The bubble die cut became the stencil. DI inks dusted over and then water flicked over the ink. Laying the "stencil" back over the image but slightly offset really makes the background pop. The butterfly die cut lightly dusted with the same colours is attached just bottom right.
Challenges;
Seize the Birthday - Congratulations on your 200th challenge! You asked us to be inspired by your Logo and tell you why. Your Logo is one of the most visually pleasing in challenge land, no I'm not trying to curry favour I just like your Logo. The colours this this bright pastel thing, the slightly grungy look to it and the gorgeous colour blending. Those the the things I've tried to use in this card.
The Funkie Junkie Boutique - Stay in the background, make your own background. This might or might not be shabby chic enough for them, I know it is borderline girls.
TGIF - Colour Blending. Need I say more?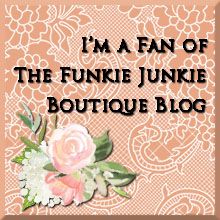 Right time to get my shower and on with the day. Have a good one, Stay safe, Keep well, follow the rules they will only really work is we all do. Most importantly HAVE FUN