Well less than 3 weeks now to Red Man day, it is starting to get very close. Might be time to start getting organised. One of my close friends loves all things sparkley, she is not expecting a card from me after all I don't do Christmas do I hahaha.
Our picture prompt at Inspiration Station this time is this:
Pretty Sparkly Christmas ornaments. Thought about it for a while and the solution of Jill's card presented itself.
a piece of Sizzix glitter card is the base. 3 ornaments from a magazine set stamped onto white card and then embossed with plain white ep for the two smaller one and a shabby white Stampendous ep. The bauble images were fussy cut and attached to the card with silicon glue. There it is one white on white sparkly Christmas ornament inspired card.
What comes to your mind when you look at the inspiration picture. Please share your thoughts with us at Inspiration Station.
In the mean time there are a couple of other challenges I'd like top share this with.
Funkie Junkie - Yuletide delights
More Mixed Media - Anything goes with the option of White
Lets Craft and Create - #178 Vintage Feel
No.19 Vintage Emporium - #2 Anything Vintage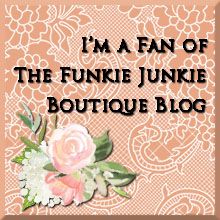 I've not said it for a while but I sincerely hope you are all Staying Safe, Keeping Well and Having Fun x